EQB vs. Tesla Model Y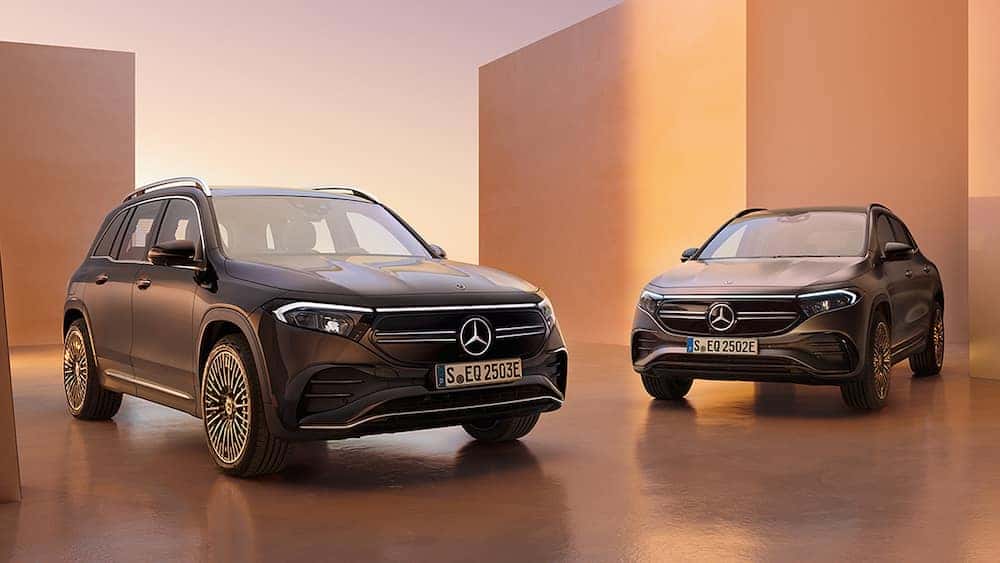 The 2022 EQB for Mercedes-Benz marks its latest progressive venture for the luxury brand as it is the first all-electric compact SUV under the new EQ subbrand. As part of the mission to reduce carbon emissions and provide Brooklyn drivers with an elegant, yet seamlessly efficient, versatile, and accessible model, the 2022 EQB takes strides toward electrified luxury.
While the new EQB is the latest model to join the electric vehicle (EV) movement, how does it fare against the competition? While the Tesla Model Y has made a name in the electric SUV segment, the EQB SUV offers a generous offering of features and amenities that may suit your style, preference, and needs.
Learn more about the new EQB and its competitive advantages from Mercedes-Benz of Brooklyn.
Competitive Advantages of the New EQB
Both the EQB and the Tesla Model Y provide drivers with a one-of-a-kind driving experience. Both electric SUVs come standard as a five-seater model and offer an optional third row to increase seating capacity up to seven seats. Along with their all-wheel-drive 4MATIC® powertrain system, each model offers a level of enhanced performance.
Where the EQB shows to be a standout model, is welcoming drivers to the world of electron-fueled powertrains without risk of digital overload. Reserved as an entry-level, yet luxury-filled model, the EQB is a familiar, laid-back, practical city car Brooklyn drivers can become accustomed to immediately. Available in two trims, the EQB 300 and 350 provide features including:
New-generation MBUX Multimedia System, including Natural Language Understanding and Keyword Activation ("Hey Mercedes")
Navigation System featuring Optional Augmented Reality
40:20:40 Rear Seat Split
Interior Widescreen Cockpit creates a futuristic environment in which to control the vehicle and MBUX
Navigation with Electric Intelligence factors maximum charging power and duration of charging stops into route recommendations
ECO Assist predictively computes driving to help save energy
Mercedes me Charge
Sign Up For 2022 EQB Updates
Mercedes-Benz of Brooklyn welcomes you to sign up for more updates and information regarding the 2022 EQB. Please feel free to contact our team as we are here to bring you the true luxury experience. Mercedes-Benz of Brooklyn serves the Brooklyn and New York City area, and we are more than happy to hear from you.