Mercedes-Benz Service B in Brooklyn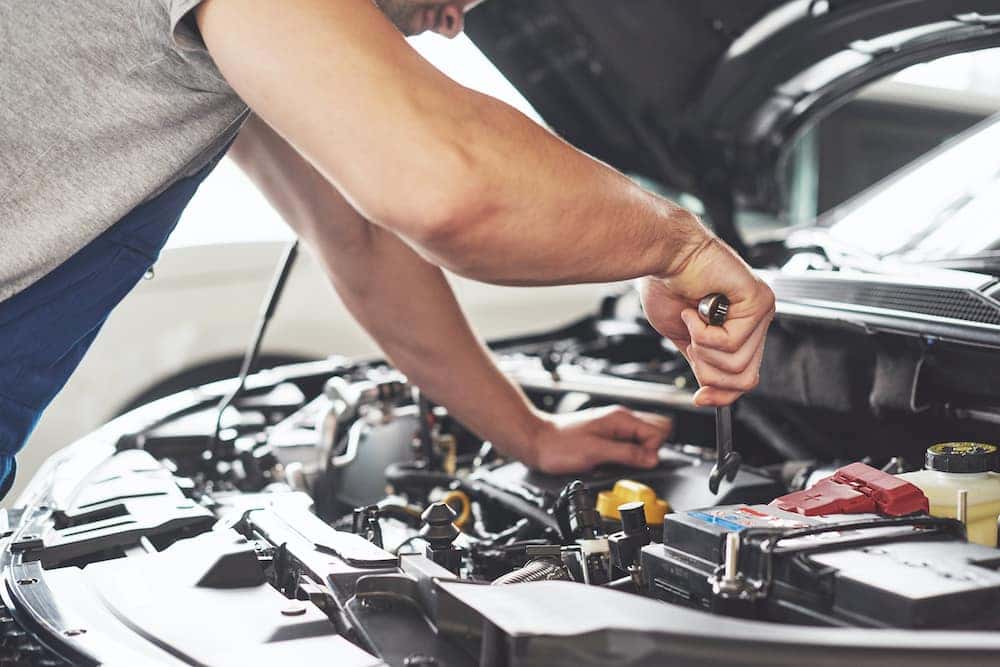 As an integral part of your routine maintenance schedule, a Mercedes-Benz service B allows you to keep your luxury sedan, SUV, or coupe in optimal condition.
When you schedule a service B appointment with our Mercedes-Benz of Brooklyn service center, our experienced technicians will utilize specialized technology, precise analysis, and genuine OEM parts. Our process allows us to make sure your new Mercedes-Benz remains in its original factory build.
Including a service B special to help you save on your scheduled appointment, we aim to provide you with a service experience that goes beyond your expectations. Learn more about our Service B specials, our Mercedes-Benz Express Service to get you on your way faster, or other maintenance services we offer.
What Does Mercedes-Benz Service B Include?
Service B is a service interval that is recommended every 20,000 miles or 12-months after your Mercedes-Benz Service A for 2009 and newer Mercedes-Benz models. Just like your service A, the timeframe in which your Mercedes-Benz requires a service B appointment may depend on driving habits and frequencies.
The services included in a Mercedes-Benz service B appointment are the following:
Synthetic Motor Oil Replacement
Oil Filter Replacement
All Fluid Level Checks & Corrections based on Factory Recommended Service Intervals for Your Vehicle's Year & Model
Tire Inflation Check & Correction (If Needed Tire Pressure Monitoring System reset)
Brake Component Inspection
Maintenance Counter Reset
Cabin Dust / Combination Filter Replacement
Brake Fluid Exchange
We can assure you we adhere to all required elements listed by model year and specific model as indicated on the corresponding service sheet for Mercedes-Benz Maintenance Systems in the USA.
Schedule Mercedes-Benz Service B Appointment in Brooklyn
When your Mercedes-Benz requires a service B appointment, schedule online with our Mercedes-Benz of Brooklyn service center.
We encourage you to browse through our offered Service B and service and parts specials to help you save on your appointment. We also provide service financing for flexible payment options for your convenience.
Please do not hesitate to contact our team with any questions or if you are in search of additional information. We are more than happy to assist you!
Browse Service and Parts Specials
Full Service A / Service B Disclaimer:
*Service A / Service B is only for Model Years 2009 or newer. *Price advertised for Service A/Service B includes all factory-required components. Please refer to your maintenance booklet for the complete list of factory-required services and details on the specific intervals for your vehicle's year and model.