Mercedes-Benz Wheel Alignment Service in Brooklyn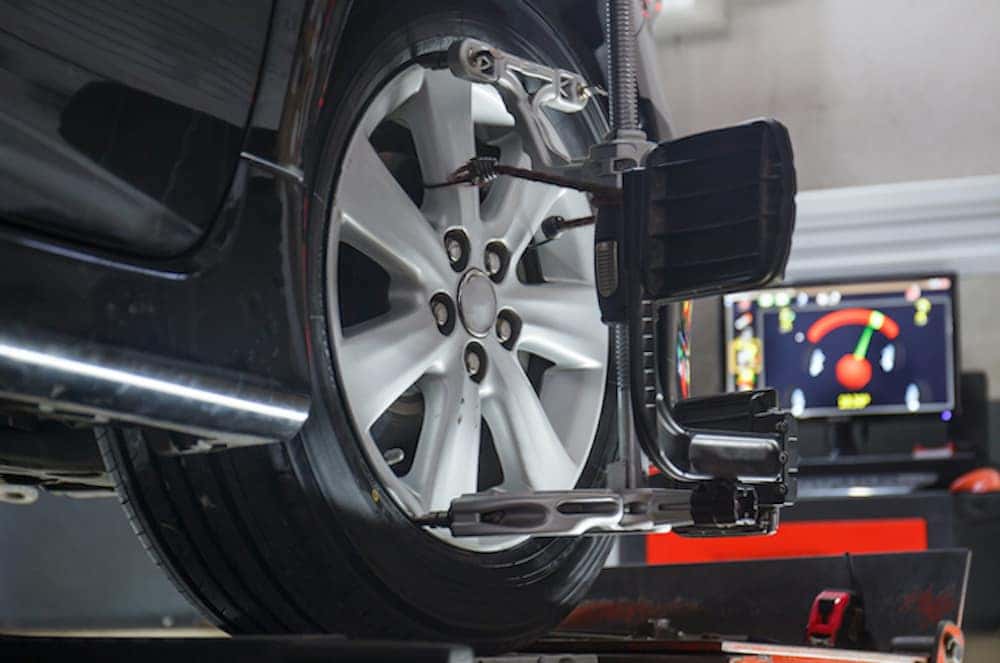 Is your Mercedes-Benz sedan or SUV in need of a wheel alignment? Don't delay the needed service and have our certified Mercedes-Benz technicians keep your luxury sedan in pristine condition. Here at our Mercedes-Benz service center in Brooklyn, experiencing true luxury extends towards our maintenance services.
Providing you with valuable tips on signs to watch for misalignment and how often you should be receiving this routine maintenance service, we are here to help you!
Signs You Need Wheel Alignment on Your Mercedes-Benz
While there are no dashboard warning lights that will inform you when you need a wheel alignment, the warning signs are not unnoticeable. Some signs that may indicate a need for a wheel alignment include:
Uneven Tire Wear – Uneven tires cause your tires to have a shorter lifespan or blow out.
Vibration in Steering Wheel – It may start as solely your steering wheel vibrating, but as you continue to drive, your whole vehicle may vibrate.
Vehicle Pulls to One Side – If your whole car pulls in one direction, you have misaligned tires. You can also check your steering if the emblem is off-center or titled to a certain degree when it should be straight.
How Often Do I Need a Wheel Alignment?
A good rule of thumb to follow is to receive a wheel alignment once every two or three years. However, we recommend following the service interval in your owner's manual.
A wheel alignment supports the steering, suspension, safety, and durability of your tires. Your wheels may come misaligned by suddenly hitting deep potholes, hitting the side of a curb, or just typical wear-and-tear with no maintenance.
Schedule Wheel Alignment Service in Brooklyn
Please schedule an appointment with our service center at Mercedes-Benz of Brooklyn if you notice your tires are misaligned.
To bring you peace of mind with every commute, our tire center will provide you various tire services from wheel alignment, puncture repair, or tire replacement. When the time comes for your appointment, we encourage you to take advantage of our offered service specials.
If you have any questions or would like more information, please feel free to contact us. We look forward to hearing from you soon!