Winter Tire Service Specials in Brooklyn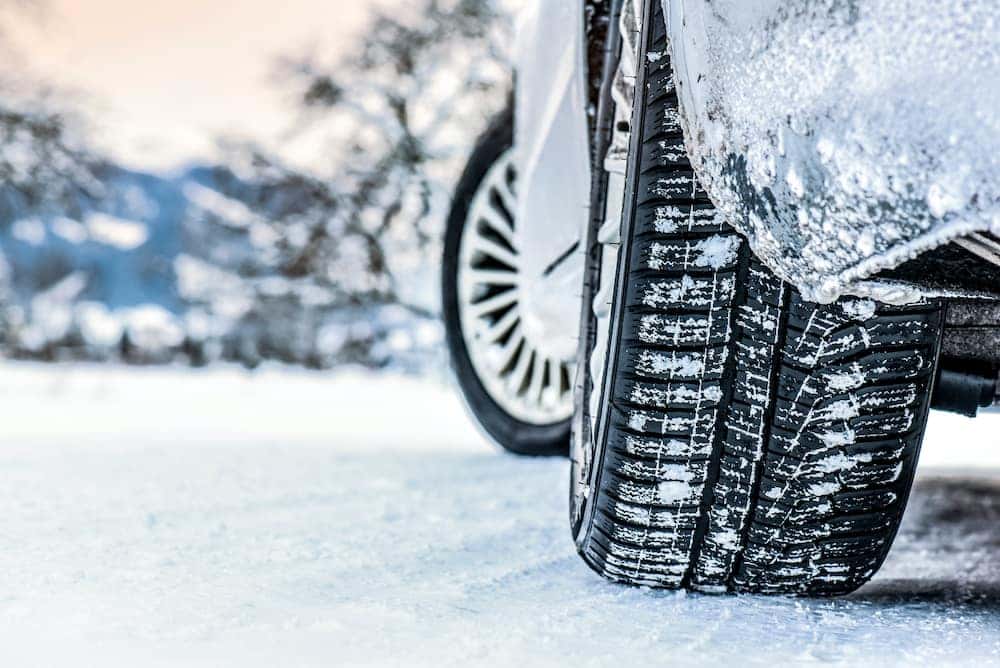 During the winter season, the inclement weather can turn the Brooklyn roads into a danger zone. Combined with the unpredictable road surfaces, it is important your luxury vehicle is supplied with a secure set of tires for your own safety.
Here at Mercedes-Benz of Brooklyn, we want you to stay ahead of the curve with our available winter wheel and tire package specials. Whether it is for your Mercedes-Benz A 220, GLE 350, or all-new S-Class, our service center is here to provide and install your model with winter tires.
From tire brands including Pirrelli, Dunlop, Continental, and Michelin, take advantage of available our service specials, inquire with your vehicle VIN#, and we will quote a special price! Learn more about how opting for winter tires will benefit your driving experience this season.
What is The Benefit of Winter Tires?
Since the winter weather driving presents many different challenges from Heavy snowfall, black ice, freezing rain, and blowing and drifting snow, roadways are arbitrary.
Designed with unique features, winter tires adapt to unpredictable road surfaces. Some of the benefits of winter tires include:
Provide More Flexibility: Extremely cold temperatures reduce their ability to grip the road. Winter tires are more flexible allowing more grip on slippery surfaces for better steering and braking.
Offer Exceptional Traction: Different tread designs allow them to push snow outward avoiding snow buildup.
Reduce Hydroplaning: Hydroplaning is a function of speed, inadequate tire tread, and standing water. Winter tires are covered with grooves that move water away to the sides, allowing the tire to stay in contact with the surface.
Schedule Mercedes-Benz Tire Service in Brooklyn
If you are interested in putting winter tires on your luxury Mercedes-Benz vehicle, take advantage of our available Winter Tire and Wheel Package special and schedule an appointment with us today!
We ensure to use genuine OEM Mercedes-Benz parts to maintain its original factory make. Our flagship dealership also offers service and parts financing to allow you to receive the necessary service without fronting the cost immediately.
If you have any questions or would like to learn more about our available routine maintenance services, please feel free to contact our team. Serving the Staten Island and Brooklyn areas, we are more than happy to assist you!